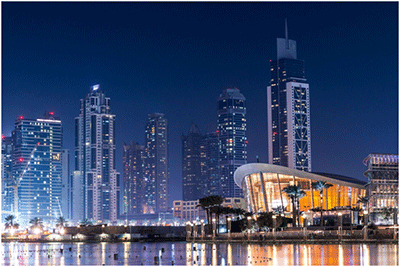 UAE is the central attractive area for businesses and tourists throughout the globe. People often travel to Dubai for their vacations and business meetings. The major issue faced by them is the residence in hotels. Transport problems have been solved by car rental Dubai offers of several companies.
Tourists often overestimate the living cost of a hotel. You will be amazed to know that there are many wallet-friendly hotels which provide room and food at affordable prices. Now you can easily enjoy your vacations by staying in any one of the following Dubai hotels even within your lowest budget.
City Avenue Hotel
City Avenue Hotel is one of the best cheapest hotels in Dubai. It is present in the proximity of the Grand Mosque, City Walk Mall, Burj Khalifa, and The Dubai Fountain.
If you are going for a long time, you should stay here due to the availability of the fitness center and concierge service in it. You can rent an automobile from the airport to reach the hotel.
Arabian Park Hotel
Arabian Park Hotel is located in the neighborhood of Al Jaddaf. It consists of more than 300 vibrant rooms. Along with the private rooms, it also comprises a deli, a meeting room, a restaurant, a pub, a fitness center, and an outdoor pool. You can use it as a transit hotel due to its walking distance from the airport.
Elite Residence, Dubai Marina
Elite Residence, Dubai Marina is located 350m away from Barasti Beach and 600m from Mina Seyahi Beach. If you want to make your trip luxurious, this hotel is best for you due to the accommodation of free Wi-Fi and air conditioners. A fitness center and an outdoor swimming pool are also present there.
Xclusive Hotel Apartments
Xclusive Hotel Apartments serve for the convenience of families who come to Dubai for vacations. They offer 56 self-catering apartments in the region of Al Mankhool. You can avail of one or two bedrooms along with an attached bathroom, a well-furnished kitchen, a living area, and a dining area if you choose these.
OYO 491 Rahab Hotel
OYO 491 Rahab Hotel is one of the highly accommodated cheap hotels in Dubai. It is present at a distance of 9km from Metro access. Moreover, you can go for monthly car rental while living in this hotel due to its fewer charges. Its fame is also due to its nearness to Souk Naif which is popular for local bargains.
Coral Dubai Deira Hotel
Coral Dubai Deira Hotel is the highly recommended hotel for businessmen at a low cost. It is a middle-range hotel having a large rooftop pool and views.
You can also liver here if you are a tourist as shopping centers are present in the nearby regions of the hotel. No doubt it needs some updates in room decor, bathroom, and furniture.
Hues Boutique Hotel
Hues Boutique Hotel located in Deira, Dubai is only at a distance of 10 km from the metro center. So, you can easily move across the other parts of the country.
This hotel has accommodated air-conditioned rooms along with free WiFi. Additionally, it has a gym, massage room, and a health club for the maintenance of your health.
Citymax Hotel Bur Dubai
A chain of Citymax Hotels across the country attracts both business travelers and tourists. This hotel has 691 rooms available at a low price. All the rooms are very comfortable.
The other amenities provided here are on-site restaurants and a rooftop pool. If you want to go to any place, car rental Dubai services can assist you to reach your destination.
Grandeur Hotel Al Barsha
Grandeur Hotel Al Barsh is present at the walking distance of a few minutes to the Ski Dubai and Mall of Emirates. The attractive features of this hotel are a gym, a rooftop pool, and a health fitness center.
Panorama Hotel Bur Dubai
Panorama Hotel Bur Dubai is the cheapest hotel in Dubai. It is located in a busy street populated by a bar, a club, and electronic stores.
Some areas of this hotel need renovation as some rooms are old. A few areas have been updated with illuminating surfaces. Continental breakfast served here attracts the tourists to come here again and again.
End lines
All these hotels are available on a low budget. Due to their nearness to stations, you can easily go anywhere. If you don't want to travel on public transport, hire weekly or monthly car rental for your traveling services.
Enjoy your vacations and trips in Dubai while living in any one of these hotels of your choice.