Sharjah plays host to some of the major global events as well as local festivals that are held annually and are huge crowd pullers.

January 2018
SteelFab Industrial Show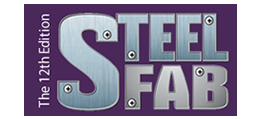 15 - 18 January 2018

SteelFab is Middle East´s largest trade show for the metal working, metal manufacturing and steel fabrication industry. The regional steel working industry considers SteelFab the most established and a highly credible sourcing avenue.
The event caters to the industry's complete requirements of machinery, machine tools, welding equipment, pre-treatment and post-treatment supplies and ancillary equipment, all under one roof. SteelFab attracts visitors from across the Middle East and North African countries. It will host a series of product presentation seminars on the sidelines of the exhibition.

January 2018
International Education Show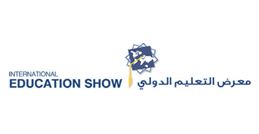 24 - 26 January 2018


International Education Show-Sharjah is a 3 day event being held from 24th to 26th January 2018 at the Sharjah Expo Centre in Sharjah, United Arab Emirates.
This event showcases products like offering educational institutions from across the region and the world instant access to students from the entire region etc. in the Education & Training industry.
February 2018
Taweya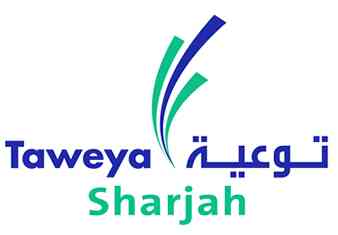 February 2018


National Show for Society Awareness and Humanitarian Service. Any society, being civilized and developed is measured by how far the society awareness is effective and reached to all society sectors and also how far they are spread of the culture of volunteering, initiative spirit and supporting the humanitarian services and activities. This is reflected by the positive commitment of every member of the society to be cooperative and helpful.



February 2018
Sharjah Light Festival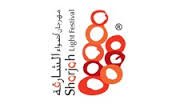 February 2018


A unique event designed to capture the imagination of all, as well as highlight Sharjah's distinguished landmarks and historic buildings. This breath-taking and electrifying nine-day-February event floods Sharjah with light and colour, and celebrates the art of drawing with light and combines imagery with captivating music to create an exhilarating experience.
February 2018
Acres Middle East
February 2018


Acres Middle East will be your best bet to showcase your projects and services. The Real Estate Sector – Business Group & Emirates Vision Events Management planned to organize exhibitions that bring all investors, property developers, project managers under one shelter to showcase their wanders. Acres Middle East has proved for its first event to be one of the leading real estate exhibitions in their region with a lot of emphasis on quality participation's.

Visit website for more info
February 2018
National Career Exhibition

07 - 09 February 2018


National Career Exhibition is a 3 day event being held from 7th February to the 9th February 2018 at the Sharjah Expo Centre in Sharjah, United Arab Emirates.
This event showcases products like innovative platform that hosts an array of job opportunities, career opportunities, advances career prospects, consultancy services, higher education opportunities and related services etc. in the Education & Training industry.
February 2018
International Conference on Drug Discovery and Therapy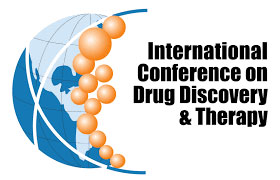 February 2018

This International conference co-organized by Eureka Science and the University of Sharjah, under the patronage of the His Highness Dr. Sheikh Sultan Bin-Mohammed Al Qasimi, Supreme Council Member, Ruler of Sharjah and President of the University of Sharjah, Sharjah, UAE is unique in bringing state-of-the-art in the fields of drug discovery and therapy closer to the doorstep of pharmaceutical scientists, internists and primary care physicians from all over the world. The University of Sharjah is located within a twenty minute drive of the dynamic tourist destination of Dubai, thereby providing the attendees of the conference exciting opportunities for innumerable leisure activities.

February 2018
Arabiamold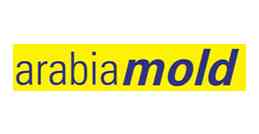 February 2018 (TBC)


Arabiamold is the only event of its kind in Middle East catering to Mould, Die & Tool industry. State of the art machinery suppliers for Mould, Die and Tool industry alongwith mould and die suppliers showcase their excellence in the exhibition. With a growing economy which is backed up by strong growth in the manufacturing and industrial sector, the upcoming Arabiamold will be eagerly awaited by the region's industrial designers, engineers, product developers, producers, suppliers and other end-users.
February 2018
Print Pack Arabia 2018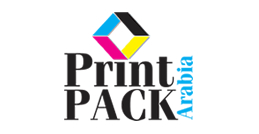 February 2018


With the industry constantly evolving and growing more sophisticated, regional players are always on the lookout for new technology, products, machinery and opportunities to hone the skills of its manpower in a rapidly changing marketplace. Offering you a large slice of the regional market, the second edition of the biennial Print Pack Arabia is set be held.
February 2018
Plastivision Arabia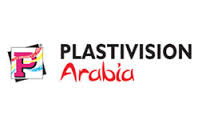 February 2018


Plastivision Arabia is being held along with mold-making and printing & packaging trade shows and a high-profile conference on plastics conversion, The GCC packaging market is one of the fastest growing sectors in the manufacturing industry in the Middle East. Over the last decade, manufacturers have seen the benefit of bulk import and repackaging from the GCC given the tax free, cheaper manufacturing costs and re export advantage..
March 2018
Chic Lady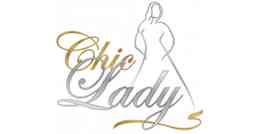 March 2018


The top players in this field will gather to offer the new and latest models beside the daily fashion shows..
March 2018
Sharjah Shopping Festival
March 2018

The festival will offer discount sales, various entertainment activities and will also have themed pavilions and lucky draws and prizes.

March 2018
International Government Communication Forum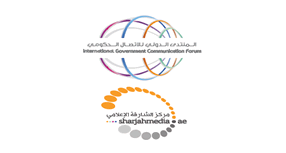 March 2018 (TBC)


Education shapes the quality of human resources and is a key driver in fuelling national competencies. The knowledge and skills of a country's motivated workforce can go a long way in strengthening its development operations. Besides, in today's context of creating a 'knowledge economy', the development of the education sector gains added importance.
April 2018
MidEast Watch and Jewellery Show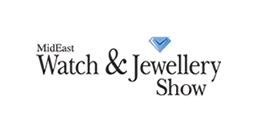 03-07 April 2018


The MidEast Watch & Jewellery Show is an exclusive regional platform that offers jewellers the best possible reach and response from a highly receptive target audience. The phenomenal increase in the appeal of gold and diamonds is fully reflected in the growth of the show too, which can successfully lay claim to being the only jewellery fair of its kind that is held twice a year. Besides, it is perhaps the only show in the region that has the most number of regular exhibitors, boasting a very high 85-90 per cent exhibitor retention rate.
April 2018
Sharjah Children's Reading Festival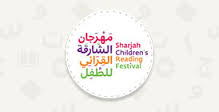 18-28 April 2018


The Sharjah Children's Reading Festival (SCRF) is a fun-packed, entertainment-filled 11 days of discovery, creativity and excitement. Some of the world's best children's authors will descend upon the Sharjah Expo Centre, reading their popular works and meeting their fans; alongside more than 120 international and local publishers who will offer their books for sale.
July 2018
Ramadan and Eid Exhibition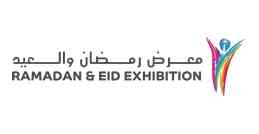 18-Jul- 10 Aug 2018


A multi-product consumer fair and complete family entertainment event, organized by Al Hader . Ramadan and EID festival in Sharjah, best place for families to meet with different and great activities.
November 2018
Sharjah International Book Fair

31- Oct- 10 Nov 2018

The Sharjah International Book Fair is one of the showcase events of the Government of Sharjah and, with a history spanning 35 years, this event is more than a typical book exhibition, it is an institution that can give an insider's glimpse at authentic Arab culture. While you discover more of culture, tradition and history in Sharjah, here are a few things that you may want to keep in mind, as you move around the venue.

Note: This information is to the best of our knowledge. We are not responsible for changes in day/timings/contact information.

Disclaimer: SCG is not responsible for the content of any external websites. All external websites open in a new window.