About The Museum
The Sharjah Science Museum first opened its doors on April 17, 1996.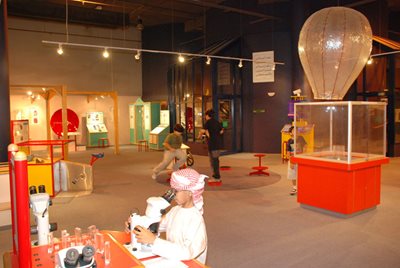 Why you should visit Sharjah Science Museum
Exploring science has never been so much fun. Visit the museum with your children and family, and enjoy a wonderful experience in a safe, motivational and educational atmosphere. Visitors of all ages will have the opportunity to experience enjoyable interactive scientific experiments.
Spur your scientific imagination and test your skills and scientific knowledge
Sharjah Science Museum offers interactive presentations, designed to motivate visitors and encourage them to adopt innovation and creation. The museum includes more than 50 interactive exhibits and offers many attractive programs and interesting events for children. It also offers them the opportunity to admire humanity's most creative and beautiful achievements in the fields of science and technology.
Learning and exploring in an engaging atmosphere is always fun, regardless of your age. Enjoy a world of science and exploration including hands-on experiments, laws of nature, thermal physics, physiology and aerodynamics. Take part in electricity demonstrations, explore space secrets and mysteries, test your reactions and discover your potentials and capabilities.
Opening Hours
Saturday to Thursday: 8:00 am - 8:00 pm Friday: 4:00 pm - 8:00 pm Timings are subject to change during public holidays and Ramadan. For more information call the museum.
Website:
wwww.sharjahmuseums.ae