About The Museum
Al Mahatta Museum first opened its doors on March 14, 2000.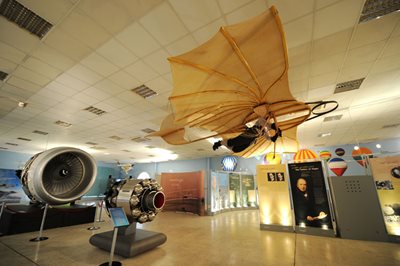 Why you should visit Al Mahatta Museum
It is the first airport in the UAE, built in 1932 and then turned into a museum highlighting the history of flight in the UAE and the region. It is a prominent place due to its unique collectibles that show man's first attempts to fly, to landing on the moon.
Explore the history of flight with the first built airport in the UAE
The airport has been used in 1930s as a staging post for commercial flights en route from Britain to India. From man's first attempts to fly to landing on the moon, explore the history of flight and the development of aviation in this region at the museum which is located in Sharjah's first airport building. Watch an interesting film about the daily life at the airport and Sharjah Town during the 1930's and experience first-hand this fascinating period of Sharjah's history. The original propeller planes, fully restored, stand guard in the hangar alongside the original refueling tanker.
Highlights from the collection
Hanno plane - the first plane to land on Al Mahatta runaway. It's the first aircraft to land on Al Mahatta airport in 1932. It was used to transport passengers. A model of this plane is displayed in the Gallery Hall.
Aircraft Black Box: The black box or the "flight recorder" is an electronic recording device placed in an aircraft for the purpose of facilitating the investigation of aviation accidents and incidents. It is one of the greatest inventions in the aviation field. It is painted in light orange so that it can be located easily. A model of the black box is displayed in the Aviation Techniques Hall.
Turboprop engine with a propeller: One of six CFM International models of aircraft engines, produced by CFM56-5 Company. This engine was made specifically for the twin-engine Airbus that travels short to medium distances. It is located in the Aviation Miracles Hall.
The first cinema in the Arabian Gulf: Sharjah Cinema is the first cinema in the Gulf region. It was inaugurated in 1945 in old Sharjah airport (Al Mahatta). Short documentaries and comedy movies were shown there. The cinema visitors used to sit on empty kerosene steel drums half filled with sand.
Opening Hours
Saturday to Thursday: 8:00 am - 8:00 pm Friday: 4:00 pm - 8:00 pm Timings are subject to change during public holidays and Ramadan. For more information call the museum.
Website:
wwww.sharjahmuseums.ae