Believe it or not, there are a lot of available casinos in the Middle East. Well, these are not just your ordinary casinos. This is because the Middle East has some of the most prestigious and luxurious casinos around the world.
With this, you do not really need to visit Las Vegas just to play the most famous casino games. Visit the Middle East and have a world-class casino experience.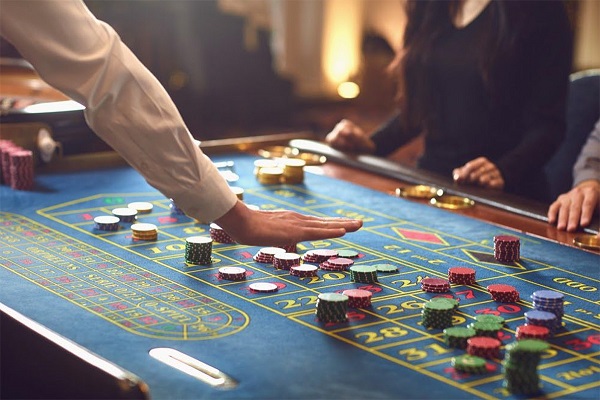 Casino du Liban
Why not explore the capital and largest city of Lebanon? Well, this is because Casino du Liban is located at the northern side of Beirut. What's amazing is that it is regarded as the largest casino in the region.
If you want to visit Casino du Liban, it is recommended to dress elegantly. It is the perfect time to wear your best evening gown or suit and tie. Have fun and take your time because there are 56 table games, 423 game machines, and 6 poker tables.
Want to take a rest? There are a lot of restaurants around the area. The best thing is that you can even watch the most recent movies because there is a theatre just around the corner.
London Club Cairo Casino
Explore the beautiful pyramids of Giza and take pictures with one of the Seven Wonders of the Ancient World. However, before you end your trip, do not forget to visit the London Club Cairo Casino, one of the best available casinos in the Middle East.
Although it has 'London' on its name, it is located at the heart of Cairo, Egypt. It is also open for 24 hours!
You will never run out of games to play because there is an impressively wide selection of gambling machines, 18 table games, and 34 slot machines.
Aside from having a fun time placing your bets, you get to experience a luxurious 5-star hotel with a sauna, pool, spa, and a fitness facility. You can even take a look at the breathtaking view of the Nile River. It is located 5 minutes away from the Egyptian Museum!
Casino Semiramis
Do you still have a lot of time on your hands? Well, why not drive a little farther and visit the Casino Semiramis. This casino is also located in Cairo near Nile River's east bank. There are a total of 35 gaming machines, 14 live tables, and many more!
Since 1990, this casino has been attracting a lot of tourists and gaming enthusiasts around the world. Aside from the variety of games to play, you can also see the stunning view of the city. There is also an impressive cocktail bar where you can taste some of the best and high-quality drinks in the country.
Radjah Grand Casino
Want to explore outside Cairo? You should give Radjah Grand Casino a try. Although it is smaller compared to other casinos, it is among the favourites of most gambling enthusiasts.
It is located in the city of Nasr City, Al Qahirah, Egypt. Since it is inside a hotel, you do not need to travel far and wander the streets of Nasr City.
If you just want to rest for a day, the hotel has 409 guest rooms available. There is also a full-service spa, bars, and restaurants. Let your worries go and live like royalty!
Maritim Jolie Ville Resort & Casino
This casino is also located in Egypt. However, what makes it different from other casinos is that it is more laid-back. There are 97 gaming machines, 3 poker tables, and a variety of live gaming tables.
Since it is located in the heart of a bustling resort, you have endless options for fun and entertainment. You can even have a fun time at the nightclub and private beach with your friends. It is actually one of the best places to enjoy and unwind.
What to Wear in a Land-Based Casino
It is undeniable that it can be intimidating to visit a land-based casino because of how fancy it is. If it is a luxurious casino, for ladies, it is best to wear a cute black dress and pair it with high heels or sandals.
Wearing dark coloured or solid colour dresses is also the best way to go. This is to match the elegant and luxurious feel of a casino.
For the gentlemen, you can never go wrong with a suit and tie. If you think that it is too much, you can dress it down by wearing a white shirt with your Sperry topsider or Versace black loafers.
Avoid wearing too many accessories as it might bother you while playing. You also have to make sure that you are comfortable with what you are wearing. Plan your itinerary and have a fun time placing your bets at these casinos